On June 28, Journal Citation Reports (JCR) was officially released. After the general increase of Impact Factor (IF) last year, the journal Impact Factor (IF) rose again this year. In terms of attention, Nature, the three world famous journals, bore the brunt of the increase from 49.962 to 69.504; Science increased from 47.728 to 63.714; The Cell also rose from 41.584 to 66.85. In addition, the impact factor of domestic journals rose, 3 points rose to 35, is also rapid progress!
In order to facilitate the submission of articles on photochemistry and photocatalysis, we have carefully compiled the latest IF values of the journals that have applied for the paper award since 2020. These journals accept the articles on photochemistry and photocatalysis.
1. The top NC of the cyclized material has made a big breakthrough from 40+ to 60+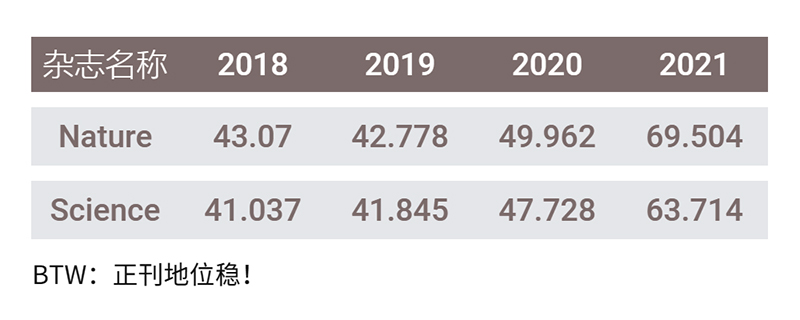 2. the influential top magazine also has a new breakthrough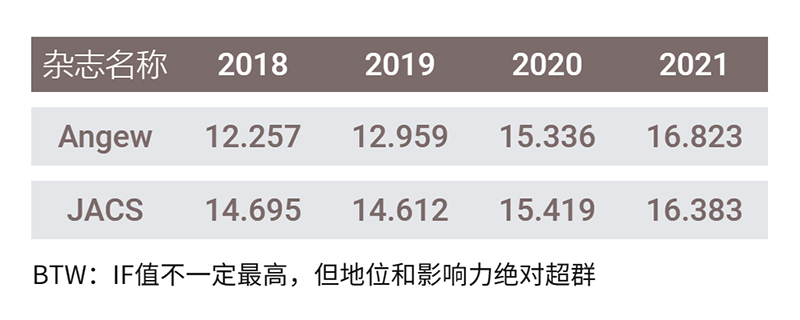 3.IF continues to rise in review journals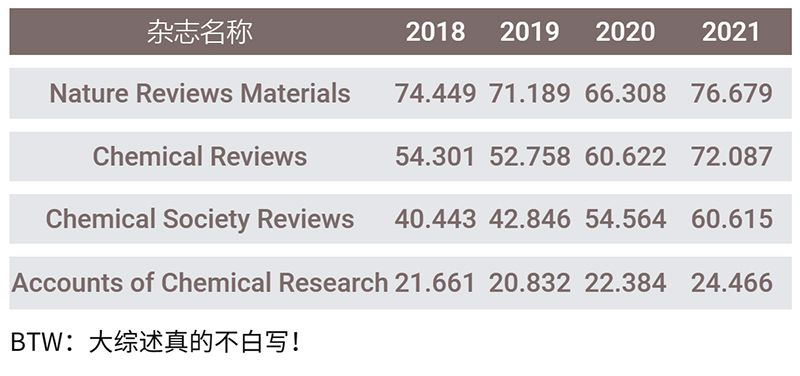 4.Nature has been making great efforts to catch up with Nature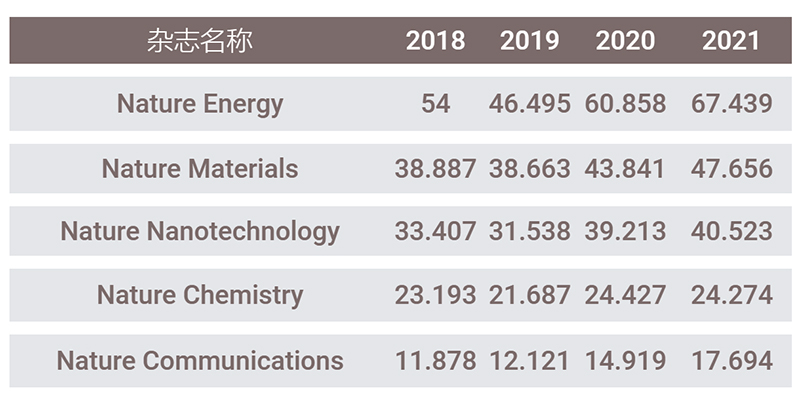 5.The spring weather of 10 years has been welcomed by the Catalysis
It needs to be noted that the impact factor is only one of the many indicators to evaluate the level of journals. On the road of gaining wider international recognition and influence, domestic journals should continue their new journey! When the value of IF rises, xiaobian has to remind you that the amount of award for papers will also increase accordingly. See "Perfectlight Science and Technology 2022 Paper Award Policy" for details.
Attachment: Top 50 IF values of photochemistry and photocatalysis in recent four years