On April 26, the 7th Photocatalysis Forum for Young and Young Scholars and the 2023 Annual Conference of Photocatalysis Committee of China Photographic Society opened in Changchun, Jilin Province.
With the theme of "A New journey and a New chapter", this conference will provide an opportunity for young and young scholars who are committed to photocatalytic science and technology research to exchange and discuss and display their achievements. At the same time, it will provide a platform for promoting the integration of industry, university and research in photocatalysis industry.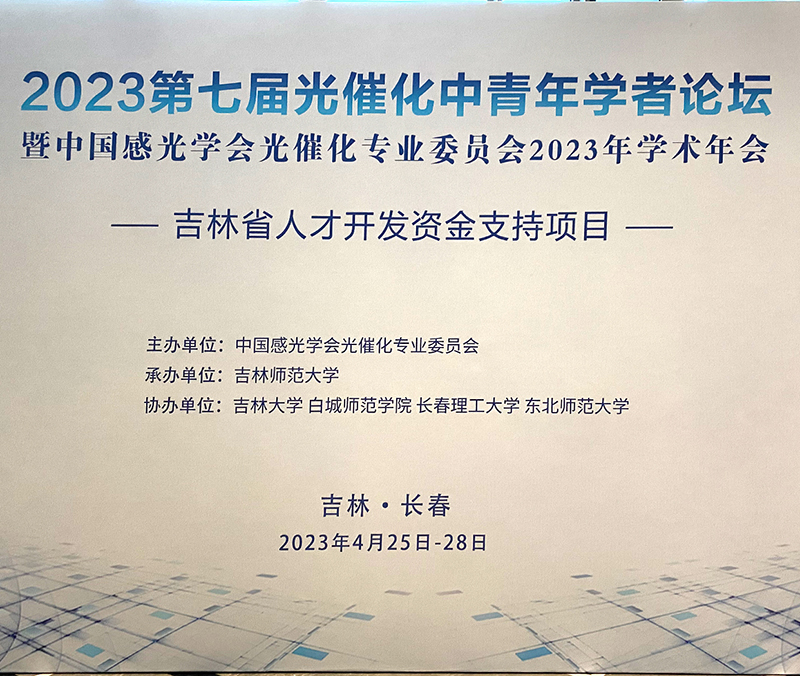 The research of photocatalytic materials in China is leading in the world. In the research of new materials, many material systems with Chinese imprint have been created. In the application, the current attention to energy and environmental problems, the characteristics of photocatalytic materials in the solution of these two problems have its advantages, so it has been widely concerned.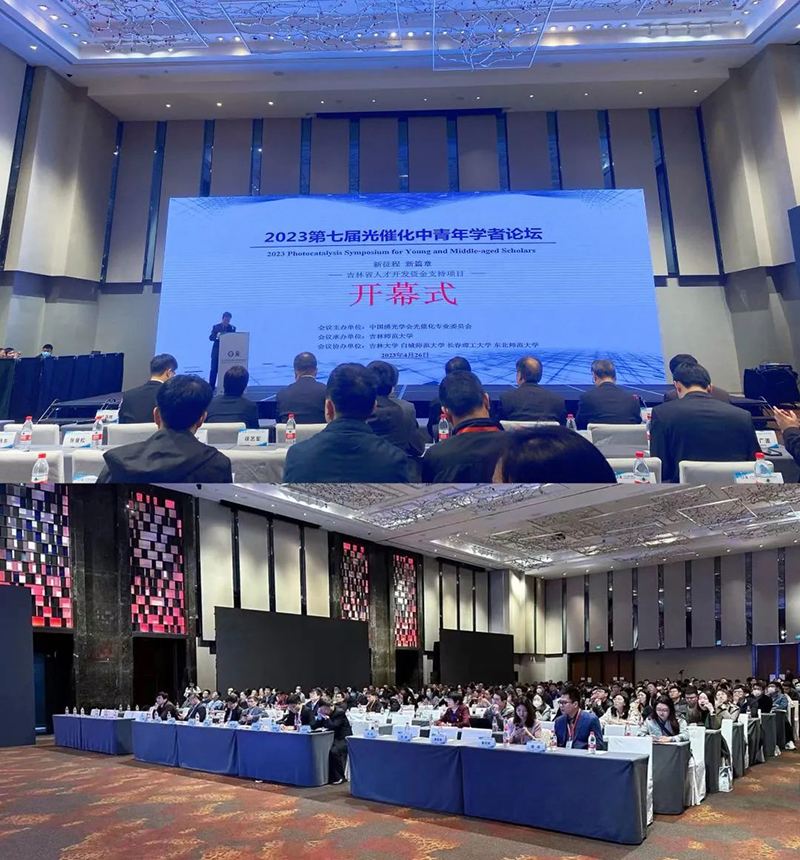 Prof. Yang Xiaotian, President of Jilin Normal University, Prof. Che Guangbo, President of Baicheng Normal University, Prof. Zhu Yongfa, Tsinghua University and Prof. Zhang Tierui, Technical Institute of Physics and Chemistry, Chinese Academy of Sciences attended the opening ceremony of the conference. Prof. Huang Baibiao, Prof. Xiao Wenjing and Prof. Zhang Fuxiang delivered reports respectively.
In the report entitled "Exploration and System Construction of photocatalytic Materials", Professor Huang Baibiao introduced his research group's "exploration of new surface plasma photocatalysts, infrared photocatalysts, polar photocatalysts and perovskite photocatalysts, and built a photochemical cell based on solar cells. It has realized the efficient conversion of solar energy to hydrogen energy and solar energy to chemical energy.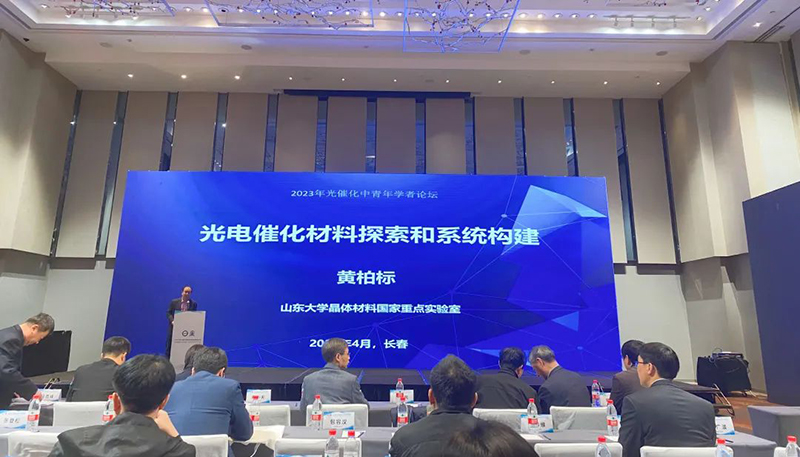 In the report entitled "Controllable Free Radical Reaction induced by visible Light and Related Synthetic Transformation", Professor Wenjin Xiao introduced in detail that his research group has carried out discussions on three aspects of photoredox catalysis, atomic transfer and energy transfer induced by visible light, and developed visible light induced cycloaddition reaction, carbonylation reaction, oxidation reaction and related asymmetric catalytic processes. These reactions have been successfully applied to the synthesis of complex and functional compounds, showing good catalytic synthesis value and potential industrial application prospect.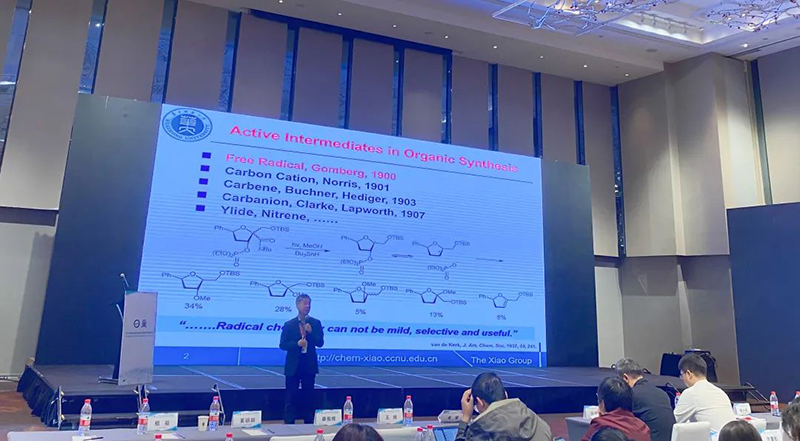 In the report titled "Energy Photocatalysis for Carbon Neutralization", Professor Zhang Fuxiang briefly introduced the basic science and challenges of photocatalysis in the process of hydrogen production and carbon dioxide reduction through total decomposition of water, and shared with examples that he had developed some experimental methods and strategies to promote charge separation during the research on artificial photosynthesis around several kinds of inorganic semiconductors with wide spectrum of light harvesting in recent years. It is expected to stimulate the peers to think and discuss the research field of photocatalysis of energy, and ultimately serve the national goal of carbon neutrality.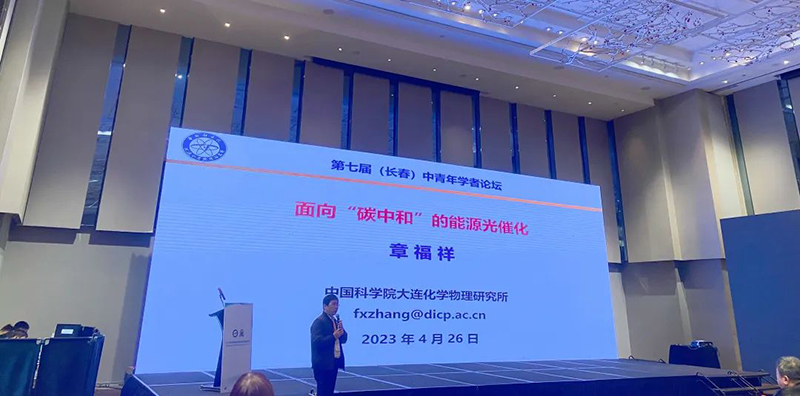 This conference also has four sub-sessions, namely energy photocatalysis, environmental photocatalysis, photochemical synthesis and postgraduate presentation.
Beijing Perfectlight Technology Co., Ltd. as the special invited exhibitor of this conference, on the site to display a number of new products and star products.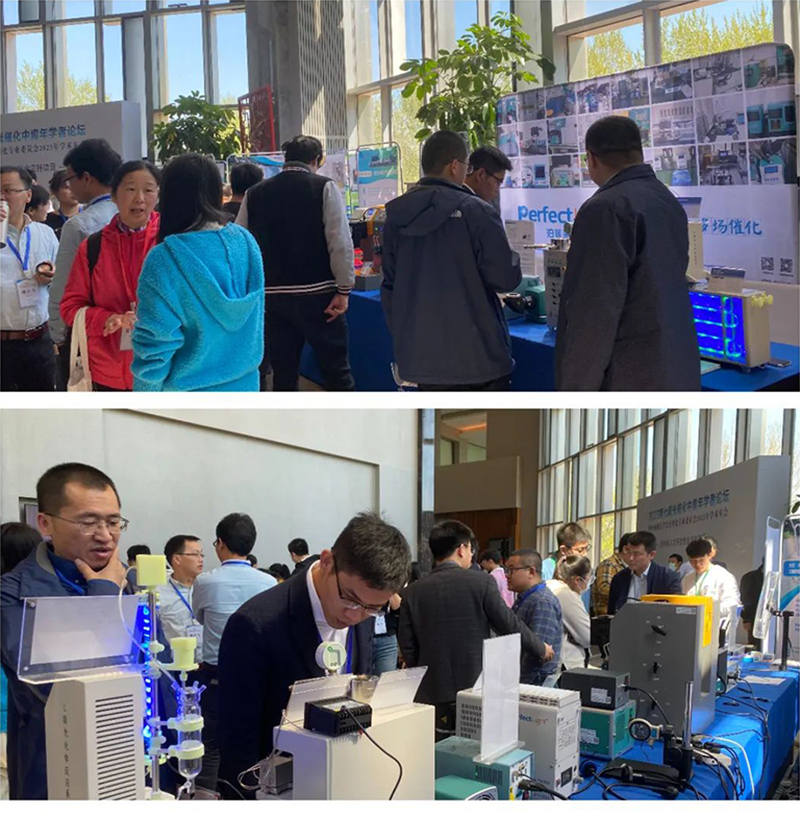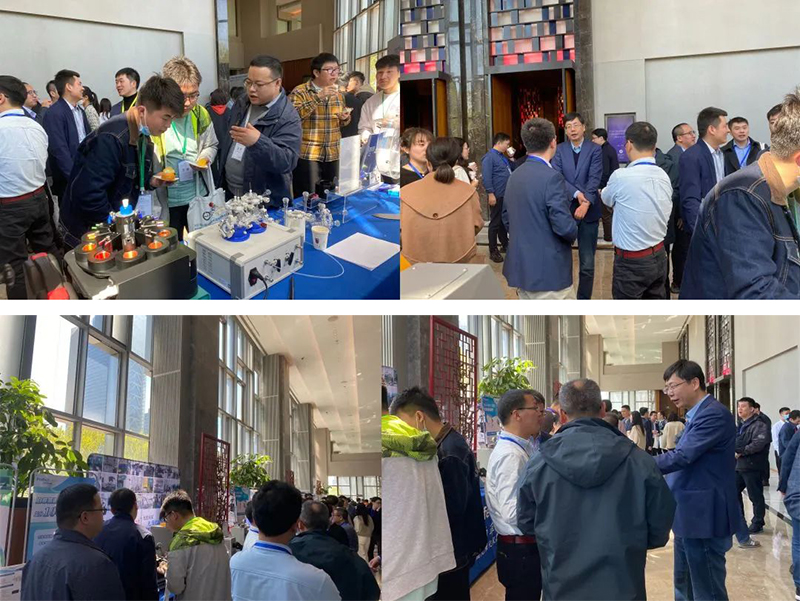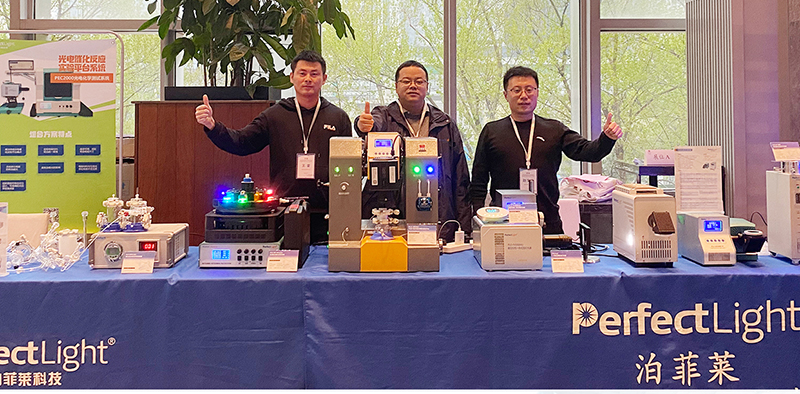 The conference is ongoing, and the wonderful is still going on. Warmly welcome all teachers to visit the conference site in Hyatt Regency Changchun for guidance. Pofilet Technology will provide you with products, services and solutions beyond your expectations.