Golden Autumn October welcomes fruitful results, and scientific research elites gather in Jiangcheng, an academic event explodes Jiangcheng Wuhan.

From October 9th to 12th, the 17th National Photochem Symposium of the Chinese Chemical Society [17Photochem] was held in Wuhan, Hubei. With the theme of "Frontiers in Photochemistry and Future Technology", the conference built a platform for academic discussion and exchanges for scholars, experts, and students in the field of photochemistry and related research across the country. It will discuss cutting-edge issues and future trends in photochemistry and related research fields, pay attention to the opportunities and challenges of photochemistry and related research in the new era, and show the latest achievements and progress in the field of photochemistry in China.
The 17th National Photochemistry Symposium of the Chinese Chemical Society was co-sponsored by the Photochemistry Professional Committee of the Chinese Chemical Society and Huazhong University of Science and Technology.
The conference covered molecular photochemistry, supramolecular photochemistry, material photochemistry, biophotochemistry, environmental and atmospheric photochemistry, theoretical photochemistry, spectroscopy, photosensitive chemistry and other interdisciplinary frontiers related to photochemistry, photophysics, and photobiology, involving solar energy conversion and photochemistry. Synthesis, photocatalysis, luminescent materials, fluorescent probes and bioimaging, light-responsive materials and devices, photodiagnostic and therapeutic reagents and methods, photoprocessing technology, etc.
At the same time, Perfila Technology was invited by the organizing committee to report on the application and transformation of the photochemical field and discuss with the representatives on site.
I would like to sincerely thank all teachers for your attention and recognition of Perfila Technology. Perfectlight Technology will continue to explore and transform application equipment in the research fields of photochemistry, photocatalysis, etc., to provide a strength for the development of the industry!
Beijing Perfectlight Technology Co., Ltd. was invited to participate as a special sponsor. In order to support the development of China's scientific research and to encourage young photochemical research forces, Perfila Technology and the conference affairs team of the conference presented the "China Photochemical-Perfila Outstanding Young Scientist Award" to outstanding young researchers at the closing ceremony of the conference.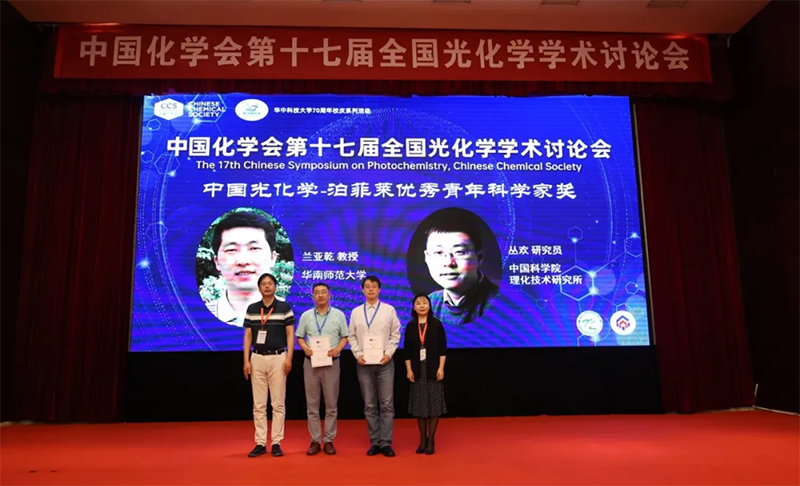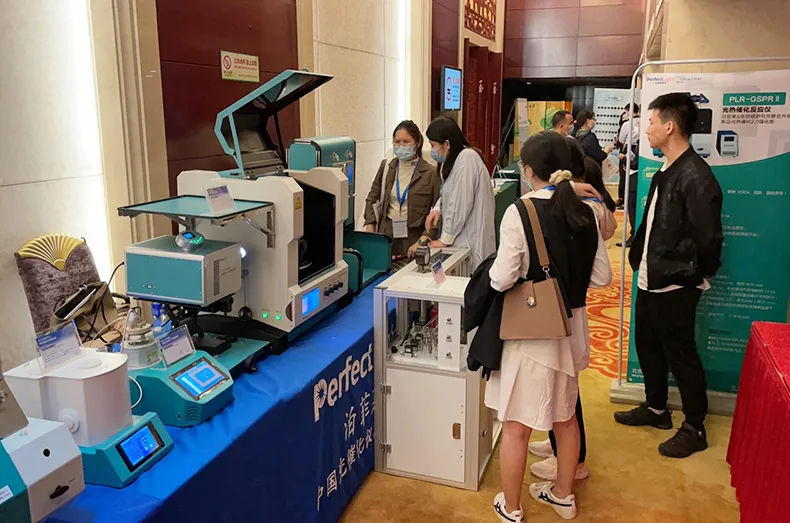 As a pioneer of domestic photocatalytic scientific research instruments, Beijing Perfectlight Technology Co., Ltd. is committed to the application and development of multi-scenarios and cross-domain instruments. In recent years, the company has made a series of achievements in multi-field catalysis and multiple complex energy fields while cultivating the field of photocatalysis. As a special sponsor of the conference, it brought PCX-50C Discover multi-channel photocatalytic reaction system, PEC2000 photoelectrochemical test system, PLR-PTSRⅡ photothermal catalytic reactor, PLS-FX300HU high uniformity integrated xenon light source, PLA-MAC1005 and more Road atmosphere controller, PLR-QY1000 photocatalytic reaction quantum yield measurement system and other products attended the conference.